Boston Symphony Orchestra conducted by Thomas Adès
2 events, March 25 Through 26

More dates
Symphony Hall

The exciting young British composer Thomas Adès makes his local debut leading the BSO in the first Boston performances of scenes from his brilliant operatic version of Shakespeare's The Tempest (impressive British baritone Christopher Maltman as Prospero), on a program including Tempest music by Tchaikovsky and Sibelius plus Adès's own Violin Concerto. He'll speak at the Friday-evening concert.
Tchaikovsky's The Tempest; Adès's Violin Concerto [Concentric Paths], with Anthony Marwood; Prelude and Suite No. 1 from Sibelius's The Tempest; Scenes from Adès's The Tempest, with Hila Plitmann, Kate Royal, Toby Spence, and Christopher Maltman
powered by
performers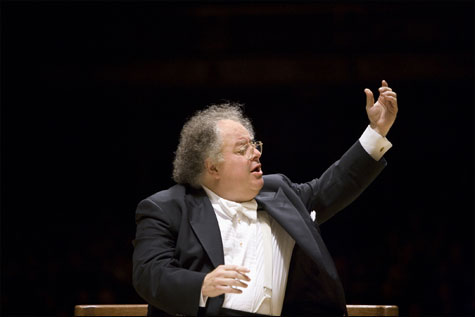 The Boston Symphony Orchestra is one of the world's most renowned orchestras. Its home base is Symphony Hall in Boston, Massachusetts, usually considered to be...

Thomas Adès
Add Comment
HTML Prohibited

More Events at Symphony Hall